Upcoming Hollywood Movies 2017 List
Here is the list of Upcoming Hollywood Movies 2017 .55 of these movies are the ones to watch out for. This list is subject to changes as it depends on censor certification and producers. At times the release dates of various upcoming hollywood movies may get postponed due to various reasons. Below is the Hollywood Movies 2017 calendar once that is over you can find the updated list for 2017 also.

These are the list of top hollywood movies releasing in 2017.
01.Lion
Five year old Saroo gets lost on a train which takes him thousands of Kilometers across India, away from home and family. Saroo must learn to survive alone in Kolkata, before ultimately being adopted by an Australian couple. Twenty five years later, armed with only a handful of memories, his unwavering determination, and a revolutionary technology known as Google Earth, he sets out to find his lost family and finally return to his first home.


Official "Lion" Movie Trailer 2017
02.Split
While the mental divisions of those with dissociative identity disorder have long fascinated and eluded science, it is believed that some can also manifest unique physical attributes for each personality, a cognitive and physiological prism within a single being.
Though Kevin (James McAvoy) has evidenced 23 personalities to his trusted psychiatrist, Dr. Fletcher (Betty Buckley), there remains one still submerged who is set to materialize and dominate all the others. Compelled to abduct three teenage girls led by the willful, observant Casey (Anya Taylor-Joy, The Witch), Kevin reaches a war for survival among all of those contained within him—as well as everyone around him—as the walls between his compartments shatter apart.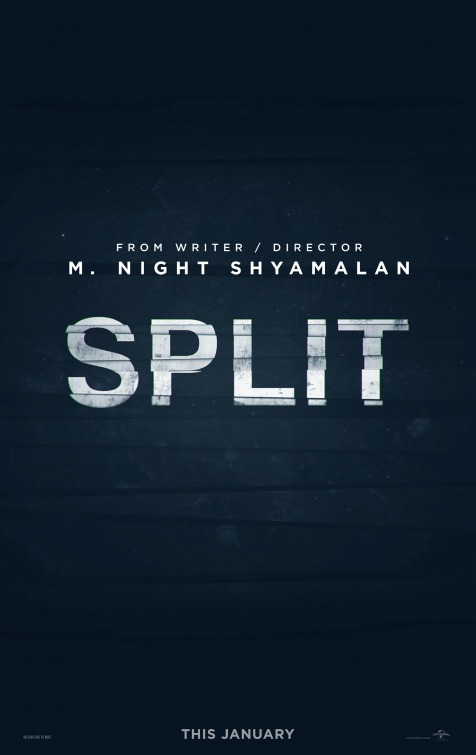 Official "Split" Movie Trailer 2017
03.Jackie
JACKIE is a searing and intimate portrait of one of the most important and tragic moments in American history, seen through the eyes of the iconic First Lady, then Jacqueline Bouvier Kennedy (Natalie Portman). JACKIE places us in her world during the days immediately following her husband's assassination. Known for her extraordinary dignity and poise, here we see a psychological portrait of the First Lady as she struggles to maintain her husband's legacy and the world of "Camelot" that they created and loved so well.


Official "Jackie" Movie Trailer 2017
04. Guardians the Superheroes
The Guardians - a team of Superheroes created in the secret labs during the Cold War - gather to save the world from the villainous maniac August Kuratov and prevent nuclear disaster. Releasing 24th Feb 2017. India Nationwide Release by Muviwale Entertainment Pvt Ltd.
Official "Guardians the Superheroes" Movie Trailer 2017
05.Logan
In Theaters - March 3, 2017
Cast: Hugh Jackman, Patrick Stewart, Richard E. Grant, Boyd Holbrook, Stephen Merchant, Dafne Keen
Directed by James Mangold
Official "Logan" Movie Trailer 2017

06.Skull Island
A team of explorers and soldiers travel to an uncharted island in the Pacific, unaware that they are crossing into the domain of monsters, including the mythic Kong.
Official "Skull Island" Movie Trailer 2017
07.Beauty & the Beast
An adaptation of the Disney fairy tale about a monstrous-looking prince and a young woman who fall in love.
The film stars Emma Watson as Belle, Dan Stevens as The Beast, Luke Evans as Gaston, Kevin Kline as Maurice, Emma Thompson as Mrs. Potts, Ewan McGregor as Lumière, Ian McKellen as Cogsworth, and Stanley Tucci as Cadenza.
Official "Beauty & the Beast" Movie Trailer 2017
08.Life
An international space crew discovers life on Mars.
Official "Life" Movie Trailer 2017
09.The Boss Baby
A suit-wearing briefcase-carrying baby pairs up with his seven-year old brother to stop the dastardly plot of the CEO of Puppy Co.
Official "The Boss Baby" Movie Trailer 2017
10.Fast & Furious 8
When a mysterious woman seduces Dom into the world of crime and a betrayal of those closest to him, the crew face trials that will test them as never before.
Official "Fast & Furious 8" Movie Trailer 2017